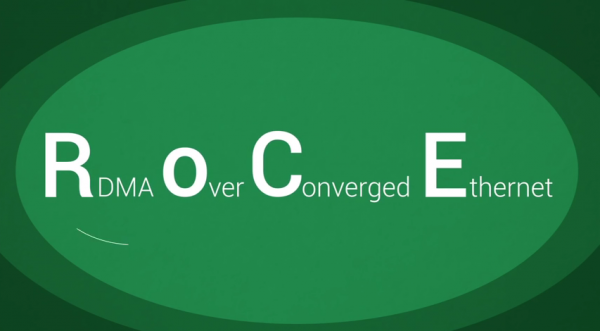 Last month, the InfiniBand Trade Association launched the RoCE Initiative to advance the RoCE ecosystem by driving adoption of RDMA over Converged Ethernet. We met with leading press and analysts to introduce them to the new Initiative and to share details about our plans to provide educational resources through white papers, case studies and training webinars.
Here's a look at what they had to say about this new effort and RoCE technology:
"With the launch of the RoCE Initiative, IBTA has provided educational resources and RoCE solution briefs for a number of critical application workloads and targeted industries, such as Financial Services, Data Warehousing, Data Storage, Cloud Computing, and Web 2.0, which includes the support of Open Source vendors and major projects such as Lustre, Hadoop, Memcached, Eucalyptus and Cassandra." – Excerpt from Networking knockout punch? RoCE vies for datacenter supremacy, Jason Perlow, ZDNet
"Targeting the growth of RoCE in the enterprise environment, the initiative will provide education and resources for IT pros at all levels to learn and understand use cases and benefits of RoCE." – Excerpt from RDMA Over Converged Ethernet Gets A Boost With RoCE Initiative, Julio Urquidi, Tom's IT Pro 
"RoCE is getting a big push from the InfiniBand community, and it could be poised to see much wider adoption in datacenters swamped with data and being hammered on by impatient end users and distributed applications alike." – Excerpt from RoCE Gives Ethernet Latency And Efficiency One-Two Punch, Timothy Prickett Morgan, The Platform 
"The RoCE Initiative will be the leading source of information on RoCE. The initiative is aimed at CIOs, data center architects, and solutions engineers to help them achieve improved application performance and productivity." – Excerpt from IBTA Announces Its RoCE Initiative, Adam Armstrong, StorageReview
To read more industry coverage on the RoCE Initiative launch, visit the news room.
To learn more about supporting the RoCE Initiative and joining our efforts, visit here.