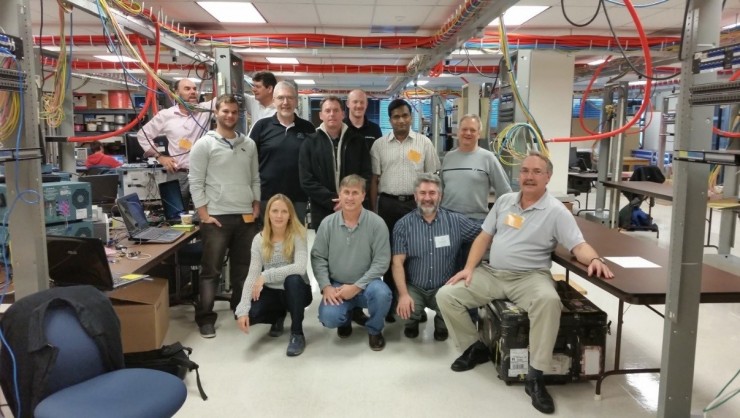 We are excited to announce the availability of our latest InfiniBand Integrators' List and RoCE Interoperability List. The two lists make up the backbone of our Integrators' Program and are designed to support data center managers, CIOs and other IT decision makers with their planned InfiniBand and RoCE deployments for enterprise and high performance computing systems. To keep data up to date and as useful as possible, both documents are refreshed twice a year following our bi-annual plugfests, which are held at the University of New Hampshire InterOperability Lab (UNH-IOL).
Having recently finalized the results from Plugfest 28, we can report a significant increase in InfiniBand EDR 100 Gb/s submissions compared to the last Integrators' List. This trend demonstrates a continued industry demand for InfiniBand-based systems that are capable of higher bandwidth and faster performance. The updated list features a variety of InfiniBand devices, including Host Channel Adapters (HCAs), Switches, SCSI Remote Protocol (SRP) targets and cables (QDR, FDR and EDR).
Additionally, we held our second RoCE interoperability event at Plugfest 28, testing 10, 25 and 40 GbE RNICs, Switches and SFP+, SFP28, QSFP and QSFP28 cables. Although a full spec compliance program is still under development for RoCE, the existing interoperability testing offers solid insight into the ecosystem's robustness and viability. We plan to continue our work creating a comprehensive RoCE compliance program at Plugfest 29. RoCE testing at Plugfest 29 will include testing of more than 16 different 10, 25, 40, 50 and 100 GbE RNICs and Switches along with all of the various cables to support these devices. Plugfest 29 testing of RoCE products, which use Ethernet physical and link layers, will be the most comprehensive interoperability testing ever performed.
As always, we'd like to thank the leading vendors that contributed test equipment to IBTA Plugfest 28. These invaluable members include Anritsu, Keysight Technologies, Matlab, Molex, Tektronix, Total Phase and Wilder Technologies.
The next opportunity for members to test InfiniBand and RoCE products is Plugfest 29 is scheduled for April 4-15, 2016 at UNH-IOL. Event details and registration information are available here.