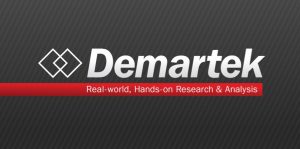 As the industry jumps into the New Year, IT departments everywhere will be searching for innovative solutions to process the growing complexity of increasingly larger data sets. Many IT managers will be tasked with accelerating the performance of their data centers and doing so under tighter budgets, which makes the challenge even more difficult.
Fortunately, network protocols such as RDMA over Converged Ethernet (RoCE) have emerged that are proven to be effective at optimizing the performance of existing Ethernet infrastructure without breaking the bank. To help technical professionals implement RoCE capabilities in their systems, Demartek and the InfiniBand Trade Association's RoCE Initiative have teamed up to create the RoCE Deployment Guide. The document explains the advantages of RoCE and shows IT managers how to deploy RoCE-enabled solutions quickly and with ease.
The Demartek RoCE Deployment Guide provides the following:
A description of RDMA and RoCE technology
How to deploy RoCE technology in Microsoft Windows and Linux environments
Ethernet switch and adapter configuration guidance
Diagrams showing how all the components were connected
Performance of 25GbE and 100GbE RoCE technology compared to traditional TCP/IP
Description of the products used from multiple vendors, including HPE, Mellanox, QLogic
Access the RoCE Deployment Guide from the RoCE Initiative's Resource Library or on the Demartek web site (http://www.demartek.com/Demartek_RoCE_Deployment_Guide.html).
Contact press@infinibandta.org with any questions.