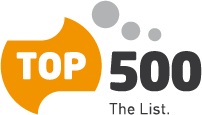 The latest iteration of the bi-annual TOP500 List reveals that InfiniBand not only powers the world's first and fourth fastest supercomputers, but it is also the preferred interconnect for Artificial Intelligence (AI) and Deep Learning systems. Furthermore, the latest results show InfiniBand continues to be the most used high-speed interconnect in the TOP500, reinforcing its status as the industry's leading high performance interconnect technology.
As High Performance Computing (HPC) demands evolve, especially in the case of emerging AI and Deep Learning applications, the industry can rely on InfiniBand to meet their rigorous network performance requirements and scalability needs. System architects will continue to turn to the unmatched combination of scalable network bandwidth, low latency and efficiency that InfiniBand offers.
Top of the List:
InfiniBand accelerates two of the top five systems – including the first (China) and fourth (Japan) fastest supercomputers
InfiniBand connects 77% of new HPC systems
InfiniBand is the most used high-speed interconnect on the TOP500 List
InfiniBand is the preferred interconnect for leading AI and Deep Learning systems
All 23 systems running Ethernet at 25Gb/s or higher are RoCE capable
InfiniBand continues to prove that it can deliver on the increasing demands for performance, scalability and speed that are required of today's HPC systems, efficiently tackling challenges involving even larger and more complex data sets. Read the full IBTA announcement for more information on InfiniBand and RoCE's status in the world's top supercomputers.